ONLINE GAMING IN INDIA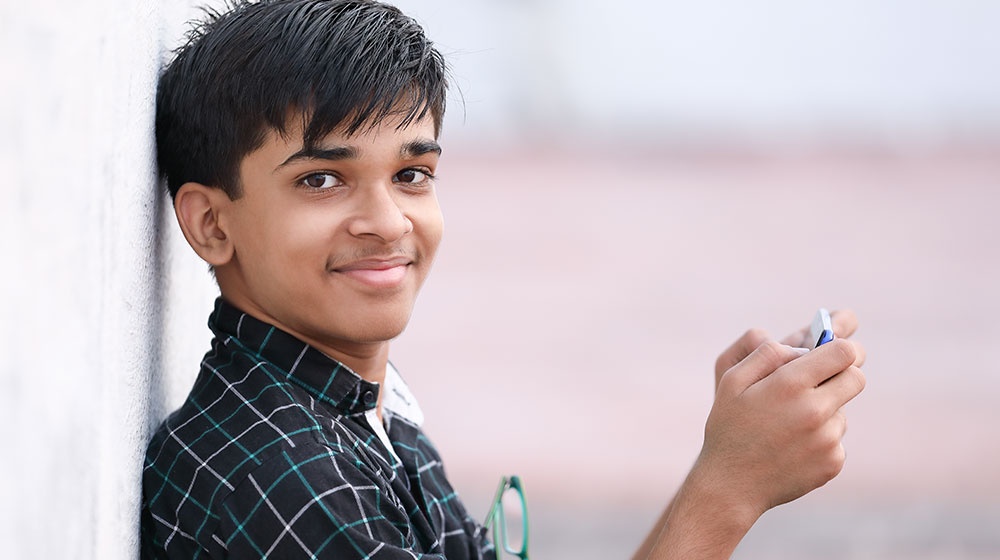 Gaming or gambling, dating back to ancient times was one of the most prominent leisure activities in India. Be it the board games in the ages of Ramayana or Shakuni's dice game in the epic tale of Mahabharata, India had it since the very beginning.
Evidently, Indians have very well kept the age-old tradition alive and the country has witnessed growth in the gaming industry. India with the world's largest youth population of 464 million people (around 300 million of which consist of gamers) is all set to lead the global gaming market in the coming years.
Gaming or Gambling? – the two distinguished
The Courts in India have defined gambling as wagering or betting on games of chance, excluding games of skill. India happens to be one of those countries which have distinguished gaming based on games of 'skill' and 'chance'. A game of skill is one where success depends principally upon the superior knowledge, training, attention, and capabilities of the player. Whereas, games of chance are those games where the outcome of the game depends on sheer luck or the chance of the player.
In India, games of chance are prohibited as they are covered under the definition of gambling, whereas, games of skill are permitted in India. However, the State of Andhra Pradesh and Telangana, Tamil Nadu, Odisha, Assam, Sikkim, and Nagaland have specifically outlawed both 'games of skill' and 'games of chance' in their jurisdiction.
The State Government of Andhra Pradesh amended the Andhra Pradesh Gaming Act, 1974 ("Act") and notified via the Andhra Pradesh (Amendment) Ordinance, 2020, whereby, it has construed online gaming, online gambling, and online betting as an 'offence' under the Act. Similarly, on November 20, 2020, an ordinance was promulgated by the Tamil Nadu Government banning online gaming in the state. The primary objective behind this move was to eliminate "evils of online gaming" and reduce the widespread despair amongst the public which online betting and gaming have led to, including, suicides due to losing money, severe addiction and consequent violent behaviour in case of any restriction.
Online Gaming
Since the introduction of the internet, the country has seen rapid growth in online gaming and its users. Games like Poker, Roulette, Rummy, Virtual sports/ Fantasy sports are available online for the users. However, the legality of online gaming remains in question as currently, only Sikkim and Nagaland have codified laws regulating online gaming in India. Apart from these two States, no other State has come up with specific laws on online gaming. However, there are few states that are passing judgments favoring online gaming in their jurisdictions. The Courts of Punjab, Bombay, and Rajasthan have passed judgments stating fantasy sports to be a game of skill and legal in India. These judgments were passed in favor of Dream11, an online gaming platform for virtual/fantasy sports in India that allows users to play virtual cricket, hockey, football, kabaddi, and basketball.
Due to the absence of any specific law on online gaming, one can also find online casinos and other foreign gambling websites allowing Indian users to gamble, but there remains an uncertainty that they may go for a toss once specific laws on online gaming are in place in India.
Foreign investment in the Indian gaming industry
Gambling is allowed in many countries but, not in India, therefore, investors should take note of certain restrictions as to investment in the Indian gaming industry. In India, investment by a person resident outside India is strictly prohibited in lottery businesses/ online lotteries, gambling and betting including casinos, etc. Certain operations such as fantasy sports games offered in India may be classified as games in which an element of skill predominates elements of chance, foreign direct investment may be permitted in such games. Since games or gaming activities are not mentioned in the FDI policy, therefore, 100% FDI is allowed through an automatic route, i.e., without the Reserve Bank of India's approval. The game may fall under 'e-commerce activities' if it is offering digital services or goods. Please note, that while 100% FDI is permissible in e-commerce activities, the entity can only engage in business to the business model (B2B) and cannot engage in business to customer model (B2C). Also, the entity cannot engage in the inventory-based model, i.e. where the offered services or goods are owned by the entity.
The current legal status of online gaming in India
Contrary to the ban imposed by some of the State Governments, certain states have emphasized the need to have an appropriate regulation in place for online gaming. The Madras High Court, in a recent judgment, in D. Siluvai Venance vs. State, (2020) has drawn the State Government's attention to the lack of a regulatory framework and absence of laws to monitor and regulate online games. The Rajasthan High Court, while relying on judgments passed by the Punjab and Haryana High Court and Bombay High Court, in the case of Chandresh Sankhla vs. The State of Rajasthan and Ors. (2020) observed that Dream11, an online gaming platform, does not have any element of betting/gambling and does not constitute gambling
While online gaming remains a grey area under the law and requires significant attention of lawmakers, the growth of the sector cannot be doubted as it has definitely penetrated the Indian market to an extent that a large number of Indian residents are involved in regular activities of online gaming like the west, we see significant potentials in the industry and this is just the beginning of the online gaming sector in India. While the State governments are coming up with their own set of restrictions or prohibitions on online gaming activities, its constant growing demand by the people cannot be ignored.
---
---