Implication of COVID-19 on Business Contracts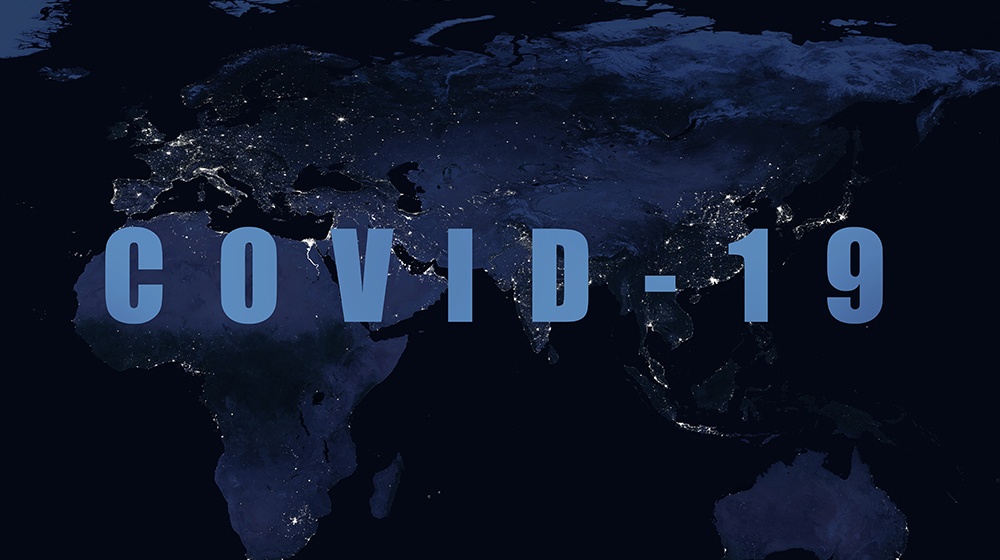 An Understanding
The outbreak of coronavirus has caused, and continues to cause, uncertainty for organisations operating in the region alongwith the businesses across the world that rely on China for trade, manufacturing and supply chain. Due to the shutdown, mandatory quarantine for travelers and the country's focus on controlling the outbreak, those who do business in the region are facing growing uncertainty and volatility in the market.
Businesses who have been affected are now seeking to understand their rights and obligations and any relief that might be available to them. Often the first thought that comes to mind in such circumstances is a 'force majeure', 'frustration' or impossibility clause, which is typically agreed between parties in manufacturing and supply contracts to allow a period of relief to the performing party from the consequence of any circumstances that may arise which are beyond their control.
India & China Legal Structure On Force Majeure
General Principles of the Civil Law of the People's Republic of China and Contract Law of the People's Republic of China, define 'force majeure' as being unforeseeable, unavoidable, and insurmountable objective conditions. The Chinese legal system lays down that where it is not possible to perform a contract due to force majeure, then, depending to the extent of the force majeure, the performing party shall be partially or wholly excused from liability, except where laws provide otherwise.
Amid the increasing spread of coronavirus (or COVID-19) in China, the Ministry of Finance in India has issued a clarification that coronavirus will be covered in the force majeure clause and should be considered as a case of natural calamity. Further, the ministry has stated that this clause can be invoked wherever appropriate. In India, the force majeure clause is governed by the Indian Contract Act (Contract Act), which lays down that if a force majeure event occurs it is dealt with by a rule of positive law i.e. relieves a party from the discharge of its duties in event of an intervening act which renders the performance of the contract impossible or unlawful. The performance of an act may not be literally impossible, but it may be impracticable and useless from the point of view of object and purpose of the parties.
In Order To Protect Yourself Contractually, We Suggest That You Look Out For:
Expressed or Implied force majeure clause
You will only be able to rely on a force majeure clause if one is included in the relevant contract and it applies to you. Indian law like the English law does not imply force majeure relief into contracts that are silent on the matter. However, if a force majeure clause is not present in a contract, parties to the contract may rely on the 'doctrine of frustration', wherein, if a contract becomes impossible to perform as a consequence of the outbreak, it may be open for a party to argue that it has been frustrated. Hence, where a contract is frustrated, the contract will terminate and the parties will be released from all future obligations. In most of the circumstances it is difficult to establish frustration of a contract.
Applicability of force majeure clause on COVID-19
Simply because a force majeure clause exists (that operates in your favour), doesn't necessarily mean you have the right to invoke the relief in all situations. Force majeure clauses are typically drafted to include specified events (often called 'force majeure events'). Whether the current situation constitutes a 'force majeure event' is a matter for interpretation that requires specialist legal advice. It is unlikely that the clause in your contract envisages the coronavirus or COVID-19 (2019-nCoV) specifically, however, it may specify events such as pandemics, epidemics and work stoppages, in which case you may find it possible to argue that the outbreak constitutes one or more of those specified events. In all events, the affected party needs to proof that the force majeure event:
is beyond the affected party's reasonable control;
could not have been avoided or mitigated by taking preventative action; and
resulted in non-performance, or delayed in performance of its obligations under a contract.
There are instances where the contract may also provide for alternative ways of its performance, the non-performing party should be mindful of this situation. This demonstrates the point force majeure may only be applicable when the relevant event has prevented performance of the contract, not simply that the event exists, has caused economic hardship or that performance has become difficult or commercially undesirable.
The China Council for the Promotion of International Trade (CCPIT) has begun to issue 'force majeure certificates' to some businesses in an attempt to prevent or stall breach of contract claims and limit liability. It is recommended that you consult a specialist legal advisor before accepting such certificates from the non-performing party as their effectiveness in relation to your contract (including its governing law) must be carefully assessed.
Invoking force majeure clause
At the time you're seeking to invoke the force majeure clause, it is wise to consider how the outbreak is being classified by various bodies such as the World Health Organisation, as this may or may not support your argument or claim. This question requires careful consideration of the circumstances.
The following non-exhaustive list contains some of the matters you should consider:
force majeure clauses typically include a right for the unaffected party to terminate when the event has continued for a specified period of time. In India, the Finance Ministry due to coronavirus COVID-19 outburst in China, has specifically stated "If the performance in whole or in part or any obligation under the contract is prevented or delayed by any reason of force majeure for a period exceeding 90 days, either party may at its option terminate the contract without any financial repercussion on either side";
understanding the language of the force majeure clause, as it may differ from case to case. No force majeure clause is the same, therefore a one-size-fits-all approach will not work;
communicating with your customers and suppliers may suffice without inadvertently waiving your rights, varying the contract terms or admitting liability; and
there may be other remedies available to you in addition to a force majeure claim. Should you require we can advise you of available options and help you determine the most suitable course of action in line with your business needs.
Force majeure clauses typically set out a procedure which must be followed to effectively claim relief under the clause. You should obtain advice before invoking the clause to ensure that you have properly complied with that procedure. Recent case law suggests that failure to comply can jeopardise subsequent legal claims.
Further considerations
When faced with such circumstances, it is advisable to have each affected contract reviewed in its entirety, as there are likely to be several terms that are impacted, including but not limited to exclusivity, liability and liquidated damages, delivery and termination rights, change control regimes, governing law and jurisdiction.
BLC has experience in assisting on complex issues in global projects and on previous epidemics. We advise parties to seek their legal rights and obligations that are both global in scope and specialist in focus.
---
---