VIDEO CONFERENCING AND DATA PRIVACY ISSUES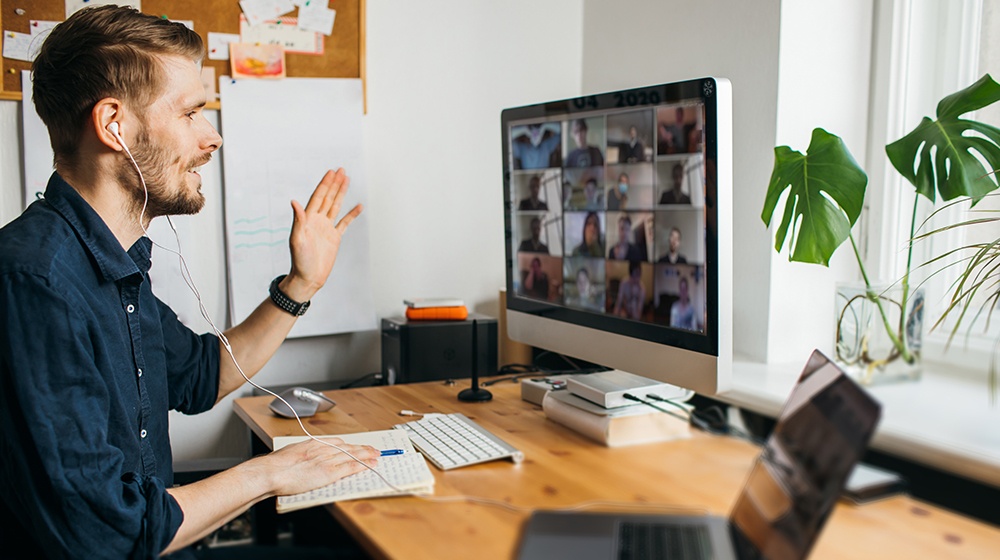 Amidst all the chaos due to coronavirus, the corporate world is adapting (rather adjusting) to the new 'work-from-home' culture to ensure business continuity. This new culture has escalated the use of Skype, Zoom, WebEx and other video conferencing service providers. Due to coronavirus, the use of video conferencing applications is not limited to business/office meetings anymore, people are using them for college lectures, yoga classes, video chats with friends and family, etc. With unprecedented circumstances around the world, remote video conferencing is already a trend now.
However, considering the current situation, companies, may overlook their privacy and security while using any video conferencing application or software for remote working, which may have possible consequences.
Here is why it is that big a deal:
These video conferencing applications or software are third-party technologies which can't be trusted. They get access to your personal information (such as name, address, phone number, or even bank accounts) putting your sensitive information at risk of being misused.
Most of the countries are under lockdown, which is why, confidential matters are no more limited to the boss's cabin. The business-critical information is also being shared using these third-party technologies. The employees are working remotely and possibly surrounded by others – family, friends, roommates, etc. exposing the business sensitive information to greater risk.
Some of the video conferencing applications/software don't even have end-to-end encryption. In such a case, any information shared between the participants can be accessed by third parties upon getting access to the encryption keys.
Certainly, by now you know that these video conferencing applications/software are not trustworthy, but this list doesn't end here. Some of these applications/software may even share your data to other platforms without your consent. One such example is Zoom application, which has gained popularity in last few months and is being widely used by people for working remotely. There are allegations against Zoom for sharing user data with social networking sites. A very new issue that was noticed was Zoom-bombing. There have been unpleasant incidents with Zoom users, wherein video conference was hijacked on Zoom. Zoom has installed new features to avoid such incidents, however, this is again a risk that such applications/ software carry.
One of the many privacy issues is that these video conferencing applications/software offer the users the facility to record the communication. This may not only hamper the personal and business-critical information but also, for those who are conducting online seminars or webinars for certain courses that are often chargeable, such online seminars or webinars could be recorded and sold in future to third parties.
Here's what you can do to avoid future security challenges:
The most important thing you can do right now is communicate with employees regarding the use of these technologies i.e. video conferencing applications/software, to avoid additional risks.
Read the privacy policy of the application/software you choose to use for video conferencing, this is vital. You should be aware of what you are using for your important communications.
Avoid sharing any personal/ business-critical/ confidential information on video conferences. There are other effective ways to do that like business emails, etc. while ensuring security and privacy.
Avoid sharing any documents on such video conferencing applications/software as these can be accessed by any third party.
Apart from the above suggestions, one should be aware of the laws relating to data privacy in their jurisdiction. In India, the Personal Data Protection Bill, 2019 has been proposed which categorizes 'social media intermediaries' as data fiduciaries and platforms that enable video conferencing qualify as social media intermediaries under this bill.
---
---