Common Legal Problems Businesses Face And How To Solve Them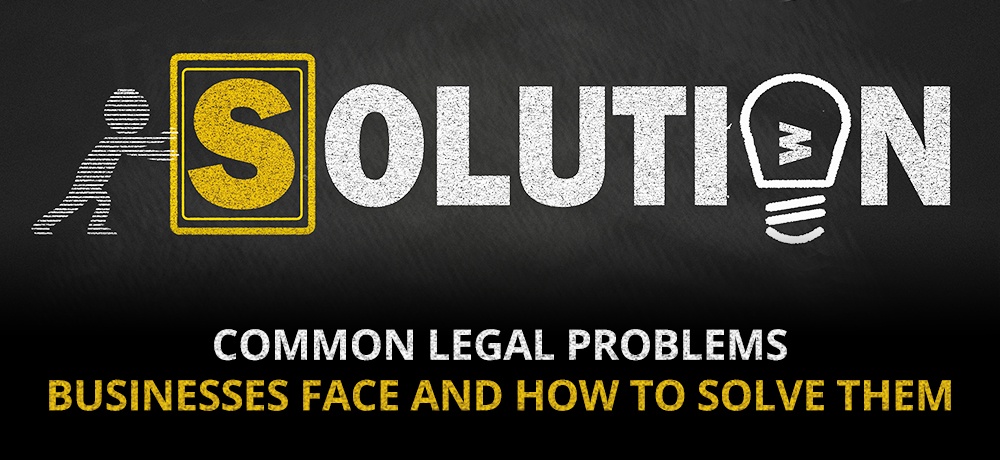 When running a business in another country, it is vital to understand how their legal system works to avoid trouble with the law. However, as India is a developing country, change is rampant. As a result, keeping track of the latest rules and regulations can become a challenge.
Simultaneously, non-compliance with the law could lead to unnecessary fines and an irreversible blow to your brand image. To ensure you don't encounter such issues while doing business, investing, or financing a project in India, we have put together a list of common legal problems businesses face and how to solve them. Keep reading to learn more about three of the biggest challenges businesses face.
1. Ever-changing laws in India.
The solution to this problem is to have more straightforward and simple methods to understand the changing law and to have a guide who will help in keeping track of these changes.
2. Complying with the law and verifying that business operations are in sync.
Proper legal advice can come to the rescue to this situation. It can even help the client to achieve business goals more efficiently.
3. Multiple legal issues in business operations, marketing, and other areas.
A law firm comes in handy here as it can provide solutions to multiple legal challenges a client faces. Moreover, it will serve as a single point of contact for the client. That way all issues are known and no time is wasted in going through the history of previous issues.
If you're looking for a dedicated Indian corporate law firm, reach out to the experts at Business Law Chamber. We have excellent knowledge of the corporate laws of India, and we have an efficient group of legal experts. Our team is made up of young and dynamic individuals and experienced professionals like lawyers, chartered accountants, and company secretaries to represent clients in diverse areas.
We offer our clients a free thirty-minute consultation to help them understand the issue they are going through, and what it will take to overcome it. Our experts also have a keen eye for essential drafting and avoid foot holes in the drafts. Besides our flawless skills, we also work in a unified manner to ensure clients receive complete assistance on legal matters of utmost importance.
For more information about how Business Law Chamber can help you, view our full list of practice areas, or contact us through our website. We look forward to hearing from you!