Frequently Asked Questions About Business Law Chamber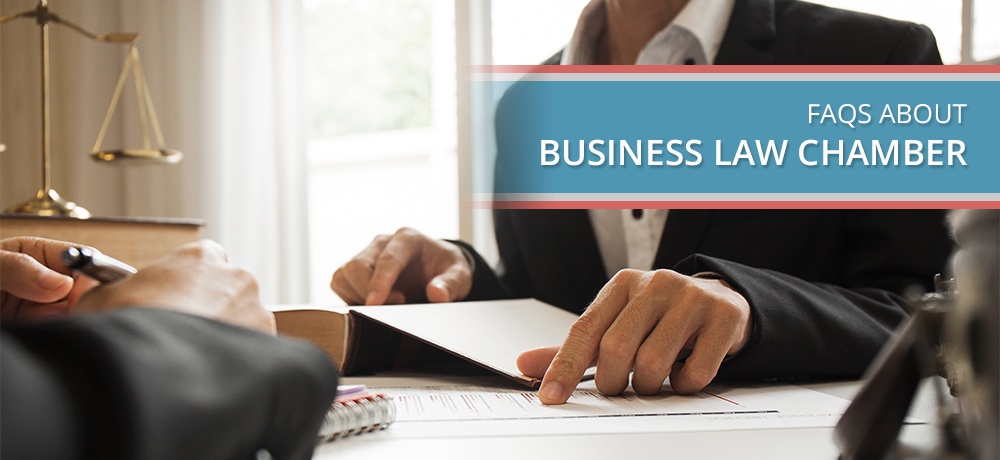 Doing business in other county is never as straightforward as it seems. The complexity of the law and the nuances of business in a new land make for trying times among entrepreneurs. Unfortunately, although the passion for expanding the business exists, often people don't know where to get their questions answered. This is where Business Law Chamber steps in and offers the most accurate information about corporate law and foreign direct investment in India.
To ensure you have all your doubts cleared, we have answered some of the most frequently asked questions about how Business Law Chamber can help you.
1. Why should we avail of your services?
At Business Law Chamber, we deliver quality services or advice equivalent to tier one law firms for a fee charged by tier three firms. Besides, our 24/7 availability, makes it convenient for our overseas clients working in different time zones.
Every assignment is essential to us, and we ensure full-time involvement of our partners in your matter, and we mean it! If our staff is occupied on other assignments, we will not take up your matter.
We have a team of experienced, young and energetic lawyers, chartered accountants and company secretaries all working together, which gives ample comfort to the client on the quality and range of our services.
2. How experienced are you?
We have been around for five years, but for our professionals and experts, all come from a background of tier one law firms of India or with international exposure or from big accountancy firms. Together, we have more than fifty years of professional experience.
3. What are the confidentiality levels followed by you and is data privacy maintained?
We are very particular about confidentiality issues. Apart from signing a Non-Disclosure Agreement, we specifically have confidentiality obligations on us in our engagement letter. We also use our own cloud server for all the HR and payroll information provided us.
4. Do you outsource work?
We are quality conscious, and any outsourcing of work is done pursuant to client approval only. Any outsourced work is to be entertained only at a client's request.
5. How do you work and successfully deliver projects?
We strive to offer the most competitive legal services and function as one-stop-shop for you. We handhold you and act as transaction managers, coordinate with each intermediary, service provider or consultant such that the job is done meticulously. We consider each mandate to be on priority and being responsive 24/7 is our responsibility.
Our professionals and partners are accessible anytime they are desired, through email, handheld phone or video chats. Moreover, through our diverse team of experts, we offer comprehensive and tailor-made solutions, which can fulfill their business and legal requirements, most aptly.
If you have any more questions about what we do at Business Law Chamber, get in touch with us by clicking here. We boast of excellence and more than fifty years of combined experience in the corporate laws of India and mainly represent clients from the USA, Australia, Canada, and the UK. Currently, we are located in New Delhi, Kolkata, and Singapore. We represent clients and provide complete assistance on legal matters by hand-holding clients and offering complete transparency. To learn more about how we can help you, please click here.